Based in Denver, Colorado, TruStile Doors has been transforming the industry by artfully joining modern technology with traditional craftsmanship. Here are our top 5 reasons to choose TruStile , as the best interior doors for your home: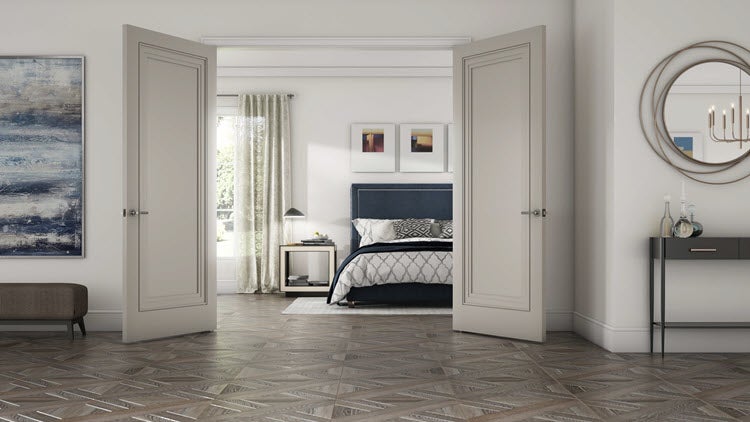 1. Premium Architectural Doors
They design their doors with separate components that fit together precisely to create crisp, distinct lines and architecturally correct doors.
Each door's precision-engineered profile creates depth and shadow lines that enhance its architectural setting, rather than simply filling an opening. TruStile doors are great choice for sound proofing a home, because they are built with superior sound performance.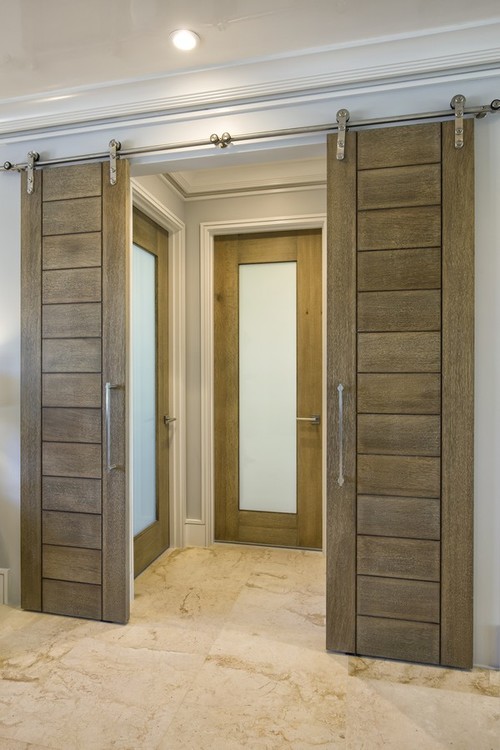 2. Environmentally-Friendly
TruStile doors have been SCS certified to contain 69% recycled content — qualifying them For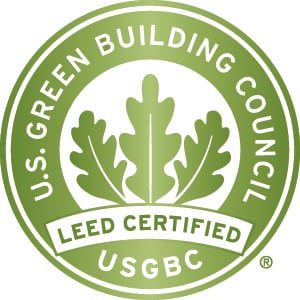 LEED credits on Green building projects. TruStile's use of low VOC primers and adhesives keeps levels of emissions far below standards. To further reduce emissions, no-added formaldehyde may be specified for those who demand it. As such, you can be sure that you're investing in doors that are safe for the whole family.

3.  Three Construction Methods
You no longer need to settle for wood doors that have different profiles and rail dimensions that your paint-grade doors. TruStile has engineered all of their door styles and profiles to match across their MDF and Wood product lines.
They offer 3 construction choices in order to achieve the perfect design at the best value to match the application.
MDF Doors
Wood Doors
TruStile Reserved® Wood Doors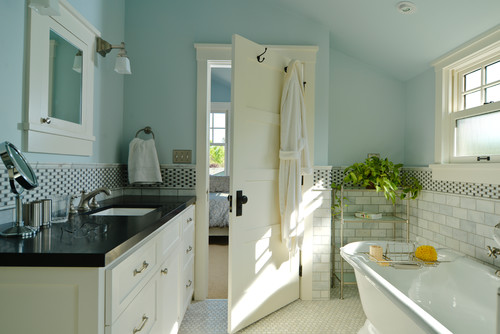 4. Durability
Designed to stand up to daily use, TruStile MDF doors come standard with The Wedge®, a field-proven hardwood edge system. The Wedge provides superior rigidity, stability, and screw-holding power.The end result is an interior door that is as solid as it is beautiful.
When you invest in a new door, you expect it to provide long-lasting quality and efficiency. Unlike lesser interior doors on the market today, TruStile uses only premium components to ensure premium presentation — both in style and architectural appeal.

5. Best Modern Interior Door Styles
One of the most apparent qualities of TruStile doors is that modern doesn't necessarily mean flush. Their Tru&Modern collection features over 100 contemporary door styles and is centered around crisp stacked rails constructed in their authentic stile and rail method. They offer a great selection of materials and inserts, such as leather, metal inserts. These can be used in place of any wood panel or rail to provide depth to a modern look.
"Creating a modern home is one of the most exacting architectural styles to achieve. When distilling a home down to its simplest form, doors play a critical role in the interior design. We created our Tru&Modern Collection with this in mind. From simple to bold, we offer the broadest line of made-to-order, handcrafted, modern doors so you can capture your exact vision."
View Tru&Modern Collection Here
With an overall memorizing blend of quality, precision and craftsmanship… Prince Lumber is proud to partner with Trustile and to provide you with the best interior doors for your home.
Call us to learn more (212)777-1150 Press 3 For Sales