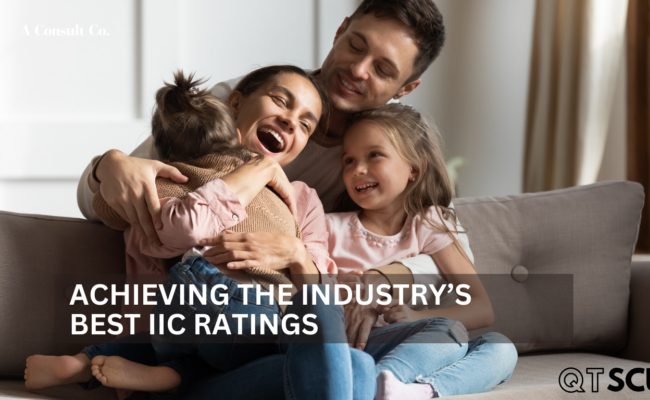 Sound Control Underlayment
Manufactured in the USA by Ecore International. QTscu is a line of eco acoustic floor underlayments with the best IIC ratings, engineered for use directly under most floor finishes.

Qtscu Sound Control Underlayment is available in:
2mm x 48" x 75LF
5mm x 48" x 30LF
10mm x 48" x 15LF
12mm x 48" x 15LF

---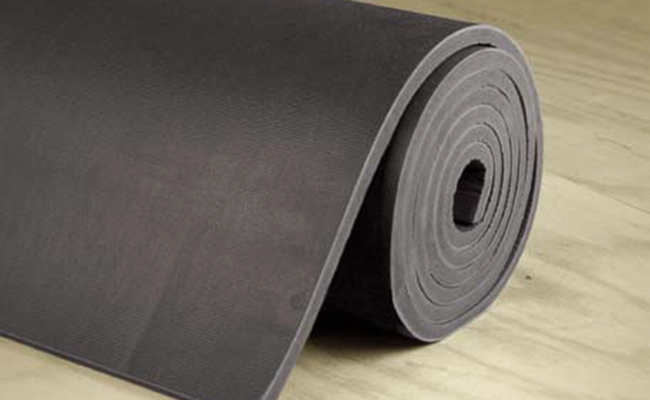 Privacy Carpet Underlayments
Privacy Performance Carpet Underlay™ (PPCU) is a one step soundproofing solution for new or existing carpet floors.
---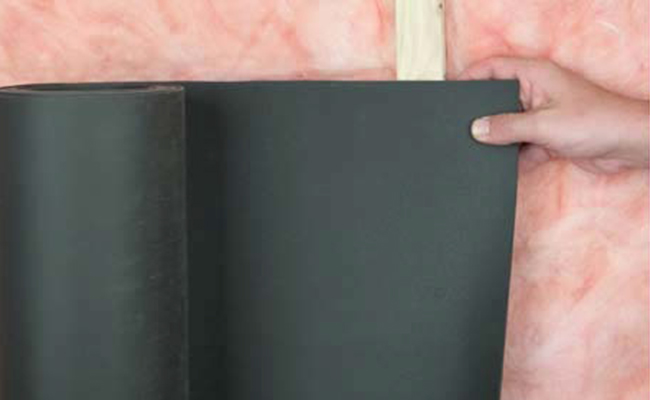 Mass Loaded Vinyl
Mass Loaded Vinyl is a proven soundproofing product effective for walls, ceilings and floors. Mass loaded vinyl is available in:
SOUNDPROOF BARRIER 1# 100 SQ FT
SOUNDPROOF BARRIER 2# 100 SQ FT
SOUNDPROOF BARRIER 2# 67.5 SQ FT
---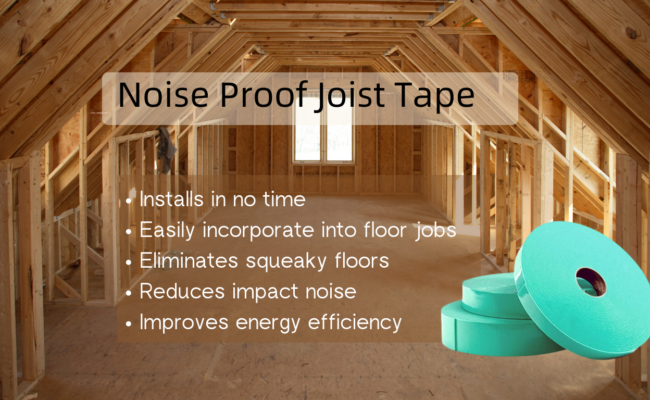 Noiseproofing Joist Tape
Sound Sound Isolation Tape, or Gasket tape, is formulated to provide a uniform layer between framing lumber and surface materials to reduce impact sound transmission through floors and walls. Noise proofing Joist Tape practically eliminates squeaky floors.Often used in residential buildings, joist tape creates an airtight seal, improving energy efficiency.

Rolling Noise proofing Joist Tape takes practically no time at all and can easily be incorporated into flooring jobs. Acoustic Joist Tape installs easily by hand. Simply roll or lay tape onto floor joists, adhesive side down, and install sub floor on top.
---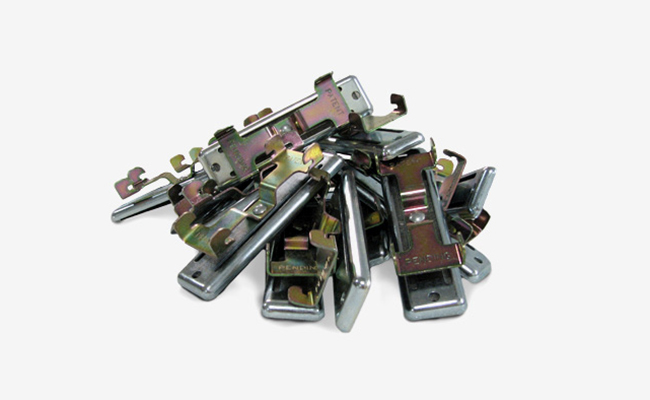 Noiseproofing Clips
Mechanical decoupling separates two sides of a wall and helps prevent transmission of noise vibrations.
Featured Brands: ISOMax & Resilmount
---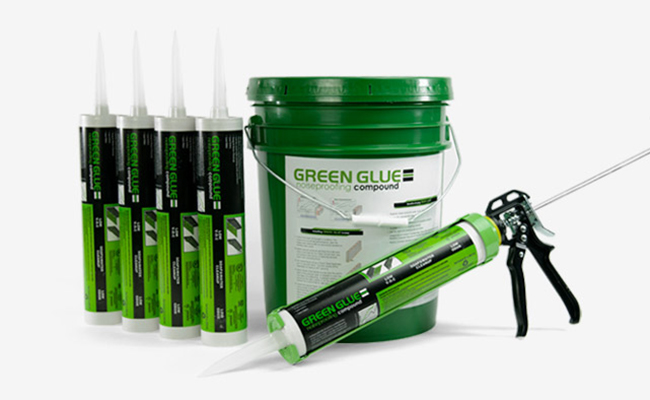 Green Glue Noiseproofing Compound
This viscoelastic compound reduces noise transfer from one room to the next by as much as 90 percent.
---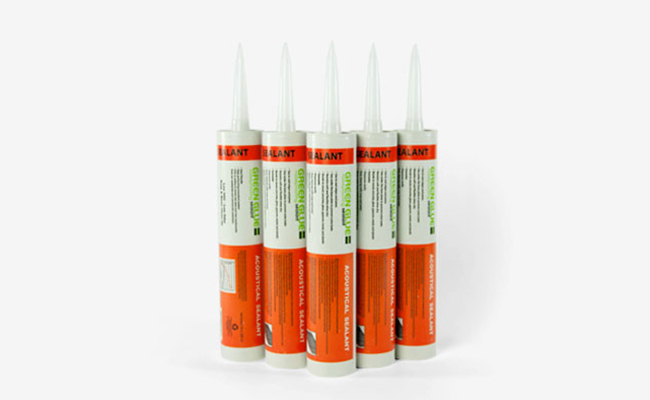 Noiseproofing Sealant
Used for plugging up gaps and leaks in walls, applying this sealant can isolate sound by as much as 30dB.
---

---